Emakumeak zesta-puntan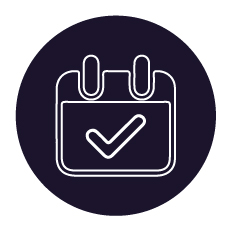 WOMEN MEETING IN ZESTA PUNTA

The 16 of June there will be a meeting about women and the role they have played in the world of the zesta punta throughout history. But, above everything, what it will matter is the future they will have in this sport  considered until now only for men.
Although unnoticed for a long time, the truth is that there have been women Jai Alai players throughout history. What´s more, in the heyday of Jai Alai, some women were tempted with the option of moving to professionals. This was the case, for example, with the Eibar player Maria Unzueta Etxebarria. Born in 1878, at the age of 15, she was already practising with professional male players and it was her father´s refusal what stop her for making her debut as a professional.
Thanks to the eruption of the Xistera project in 2016, women presence in Jai Alai has begun to grow exponentially in terms of both visibility and the number of women who play in the amateur field. Today, about 60 women play the fastest ball sport in the world.
In addition to promoting various meetings and conferences, Xistera has organized for this year 2018, and for the first time in history, an official amateur women´s circuit. Therefore, everything seems to indicate that women who are dedicated to Jai Alai are looking forward to promising future and that the dream of being able to make the leap to professionals is still more alive than ever.

Poster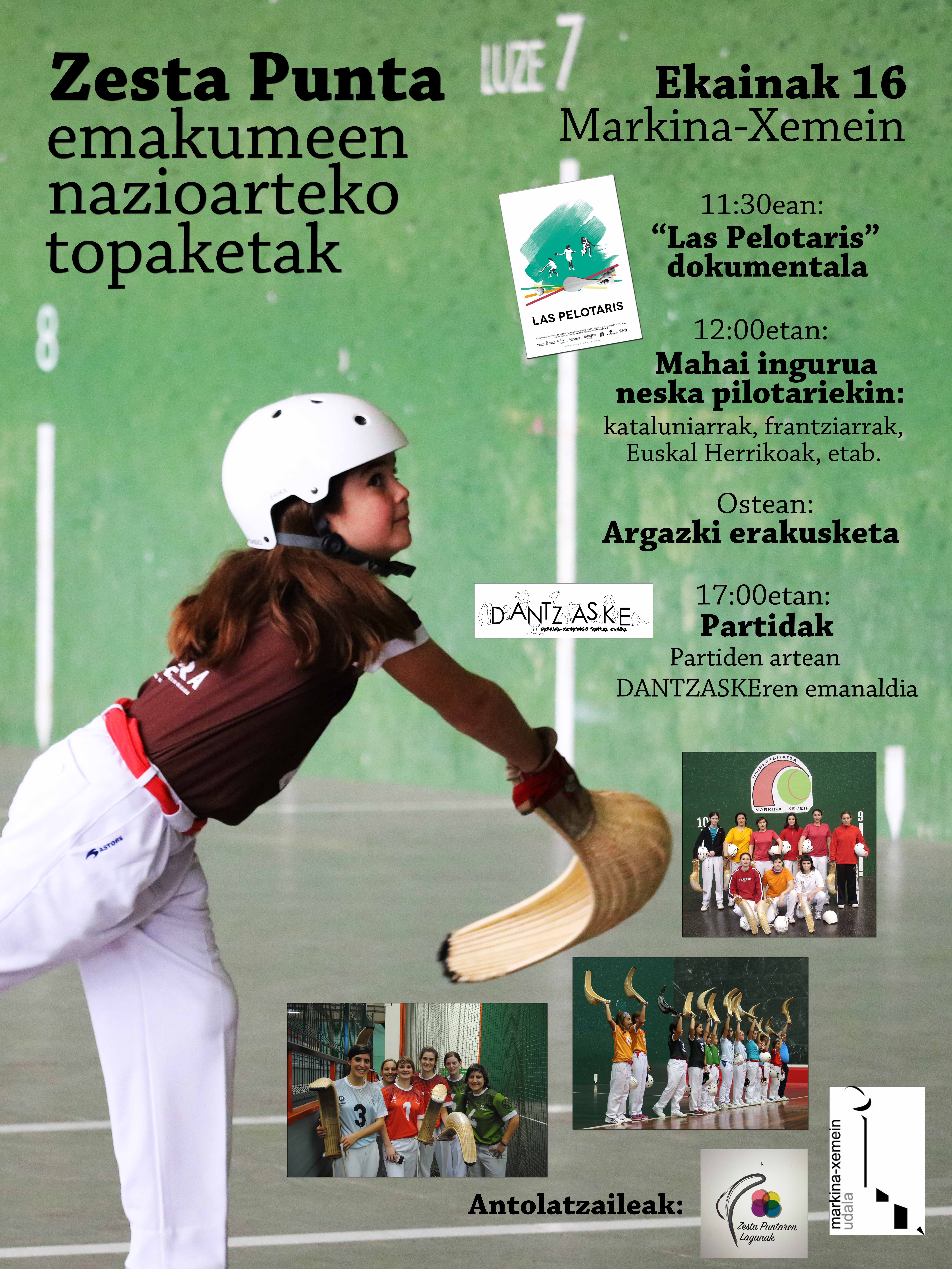 Agenda
June 16
11:30 documentary "Las Pelotaris"
12:00 round table with zesta-puntista´s girls, Basque, Catalan, French, etc.
June 21
Photo exhibition
17:00 "pelota" game
Between the parties, there will be DANTZASKE´s dance performances